PHILADELPHIA – Recently recognized by The Legal Intelligencer with a 2023 Professional Excellence Award, attorney Pamela Dorian (pictured) has tackled a variety of issues over the last eight years. Starting as a summer associate in 2014 at Philadelphia-based Cozen O'Connor, Dorian joined the firm a year later as an associate after graduating from the University of Virginia School of Law.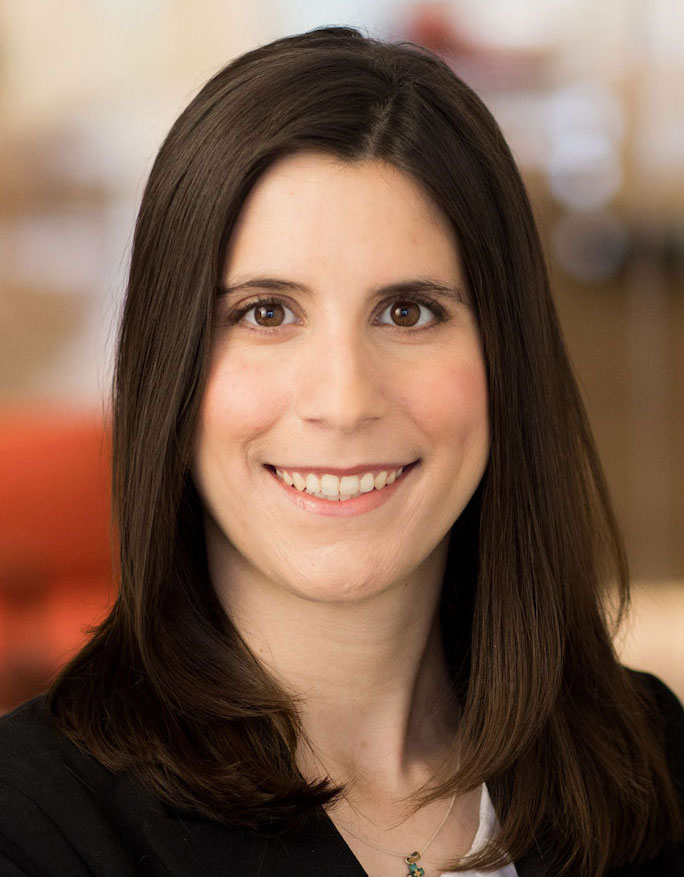 Recently promoted to Member in Cozen O'Connor's Commercial Litigation Department, Dorian concentrates her practice on complex commercial litigation in antitrust, appellate, construction, product liability, consumer fraud, and business torts. Since 2020, she has served as a lead associate on various construction defect cases. Third Thursday sat down with Dorian to learn more about the construction-related aspects of her career and get her take on the future of the industry.
Third Thursday: How did you incorporate construction defect cases into your practice?
Dorian: I am fortunate to work at a firm like Cozen O'Connor where our breadth of practice groups affords the opportunity to work on a variety of cases. My own practice focuses primarily on complex commercial litigation, but over the past few years I have worked alongside our construction group on defect cases that involve an intersection of practice areas, such as consumer fraud or products liability. It has been invaluable for me as a commercial litigator to work on teams of "all-star" attorneys across our practice groups, and to learn from some of the most respected leaders in the industry.
Third Thursday: What are the most challenging aspects of construction defect cases?
Dorian: For me, it has been the recognition that every building is unique. Although there may be overlapping legal issues from one case to another, ultimately it is my job to learn the biography of the building in any given case. This requires a deep dive into its design, construction, project records, and subsequent maintenance or repairs.
Third Thursday: What advice would you give to construction law attorneys who are looking to handle more construction defect cases and/or switch their area of focus to these types of cases?
Dorian: The best advice I ever received, both in law and in life, is to surround myself with people who can offer different perspectives. For example, at Cozen O'Connor we have attorneys with backgrounds in project management, architecture, and in-house counsel for national builders—and that is just in our construction group. As someone with more of a general background in complex commercial litigation, I cannot overstate how valuable it has been to draw from these different perspectives in approaching any given construction defect action. So, whether it is through colleagues, expert witnesses, or consultants, my advice is to be open to collaboration on these types of cases.
Third Thursday: Among construction law attorneys who do not focus specifically on construction defect cases, what is the most common misconception?
Dorian: Something that I did not fully appreciate as a younger attorney was the sheer complexity of construction defect litigation. It often involves multiple parties (owners, contractors, architects, engineers, manufacturers, insurers), as well as multiple contracts and subcontracts among those parties. As a litigator, my job is to acquire each piece of the puzzle through discovery, put the pieces together, then step back and look at the big picture of the litigation. It is a balance of not losing sight of the forest for the trees, but also making sure you have gotten a good look at every tree.
Third Thursday: Your bio reports that you received three bachelor's degrees in college. Did we read that correctly?
Dorian: You read that correctly. I graduated with three majors and two minors. Each one has contributed to my legal career in different ways.
Third Thursday: I see that one of the degrees is in philosophy. Who is your favorite philosopher and why?
Dorian: I spent my final semester studying abroad in Athens, Greece, so I should probably pick an ancient philosopher. In the spirit of recognizing individuals who are overlooked in the history of philosophy, particularly women, I will go with Hypatia of Alexandria. Her life was so remarkable and tragic and, in my opinion, completely worthy of Lisa Kudrow's cameo in the penultimate episode of The Good Place.