Kevin Gaffney
, group show director, CSC: "The Construction SuperConference will offer you great opportunities to expand your knowledge while networking with a wide variety of experts, so it's important to make your plans now."
Coming off a successful 2016 Construction SuperConference (CSC), the show staff and planning committee is already hard at work to make the 2017 event an even better experience for attendees. "Heading into its 32
nd
year, CSC 2017 will offer you great opportunities to expand your knowledge while networking with a wide variety of experts," says Group Show Director Kevin Gaffney.
To help you prepare for your trip to CSC 2017, Dec. 4-6, 2017, at the Encore at the Wynn Hotel in Las Vegas, we have included a planning timeline for your reference.


March 31, 2017 – Last day to submit a conference session proposal for consideration. Please click on the following link to submit your proposal: https://www.surveygizmo.com/s3/3107447/CSC-2017-Call-For-Presentations


May 9, 2017 – CSC Planning Committee meets in New York City to review conference proposals


May 15, 2017 – Beginning the week of May 15, CSC conference staff will begin alerting those whose proposals have been selected


July 17, 2017 – Registration for CSC 2017 opens. You will be able to register for the conference as well as book hotel rooms at the Wynn. To help plan your budget, click here for details on registration options and prices. https://www.constructionsuperconference.com/attendee/registration-and-pricing/


July 31, 2017 – Last day to take advantage of special early registration rates


Sept. 9, 2017 – Last day to take advantage of advance registration rates


Nov. 26, 2017 – On-site registration rates begin


Dec. 4, 2017 – CSC 2017 begins with special sessions, conference sessions, and the Welcome Reception at the Knowledge Exchange Expo


Dec. 5, 2017 – CSC 2017 continues with Opening Keynote, sponsored by Pepper Hamilton.



In addition to the Opening Keynote, the action packed day includes conference sessions, the Knowledge Exchange Expo, networking breaks, the plenary luncheon and wraps up with the not to be missed cocktail party sponsored by 
Peckar & Abramson
.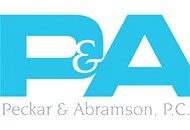 Dec. 6, 2017 – The 2017 conference wraps up with conference sessions, a final visit and networking time with sponsors in the Knowledge Exchange Expo, and another great general session luncheon.


Jan. 19, 2018 – CLE certificates will be sent by Jan. 19, 2017.


Attending CSC 2017 will allow you to strengthen existing relationships and build new ones at the stellar networking events. Professionals, leaders, and experts make this educational conference part of their yearly curriculum and know it is critical for growth and success within their industry.
Make plans now to join us for the 2017
Construction SuperConference
.