Builders Legal Conference features Innovations for Commercial Construction Markets
Construction SuperConference is an inspiring, interactive platform that showcases the latest innovation in the construction market. Participants represent all segments of the industry. With over 500 industry professionals in attendance, you'll connect with qualified executives looking to grow their firm.
As a sponsor you are encouraged to participate in all aspects of the conference, including the luncheons, educational sessions covering a range of topics on the legal and commercial construction market, construction safety education, and the multiple networking events that are held after conference hours. By joining us you will not only reach your target market, but forge new relationships and deepen your knowledge of the industry.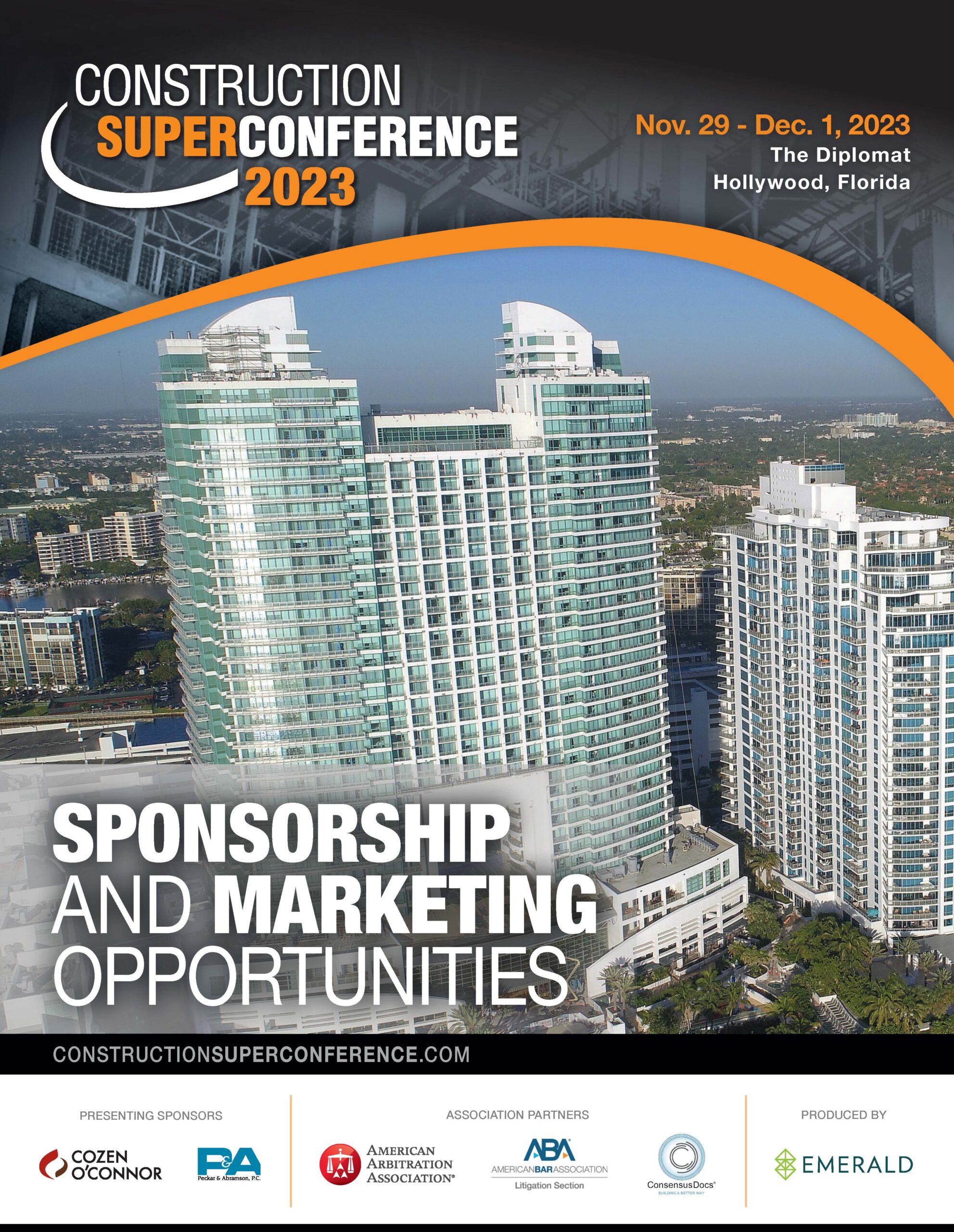 Why should your company/firm sponsor at CSC 2023?
• Launch new products, services and brands
• Meet and network with senior executives
• Keep in touch with existing customers
• The opportunity to engage professionals in their preferred element
• The prospect of building a long term relationships and provide proof of your organization's engagement with construction and legal professionals
What industries will be represented at CSC?
• Legal and commercial construction markets
• Insurers and Sureties
• Design/Build firms
• Contract/Building/Construction companies
Fill out this quick inquiry form to learn more about how your company can get involved in sponsorships.
Need a faster response? Contact me and let's work on a solution for your brand. We will also accomodate custom requests for any budget.