Framing Company Faces $77K In Proposed Penalties For Safety Violations
RIVER GROVE, IL – While federal workplace safety inspectors are used to disregard for workplace safety, the response of a Chicago-area carpentry company's site supervisor to an OSHA inspector's notification about falls from elevation was especially blatant.
"The show must go on," said the site supervisor quoted in a Department of Labor press release – before directing employees to keep setting joists at heights up to 48 feet atop a multi-unit residential building in River Grove, Ill. on July 18. When the general contractor became aware of the condition, the workers were removed from the roof.
Following its investigation, OSHA cited the framing contractor for one willful violation and four serious safety violations, and proposed penalties of $77,072. In addition to identifying violations for lack of fall protection, OSHA cited the company for a lack of guardrails on window openings, misusing ladders and exposing workers to unprotected rebar.
"Allowing employees to work at dangerous heights without providing fall protection equipment is inexcusable," said OSHA's Chicago North Area Director Angeline Loftus in Arlington Heights. "OSHA will continue to hold employers accountable when they fail to provide safe working conditions."
The Bureau of Labor Statistics reports that 1,008 construction workers died on the job in 2020, with 351 of those fatalities related to falls from elevation. The company has 15 business days from receipt of its citations and penalties to comply, request an informal conference with OSHA's area director, or contest the findings before the independent Occupational Safety and Health Review Commission.
Construction Spending Slips In August
ARLINGTON, VA – Total construction spending declined by 0.7 percent in August as spending on new houses turned sharply lower, while public and private nonresidential construction posted mixed results, according to an analysis the Associated General Contractors of America released today of federal spending data. Association officials said that rising interest rates were hurting demand for housing and many private-sector projects while the impacts of new federal funding for infrastructure, semiconductor plants and green energy facilities have yet to fully kick in.
"The construction market is in a transition that is likely to accelerate in the months ahead," said Ken Simonson, the association's chief economist. "Steeply rising interest rates have crushed demand for single-family housing and threaten developer-financed projects, while newly enacted federal legislation will soon boost investment in power, manufacturing, and infrastructure construction. But a pickup in these segments will require improvements in the timely approval of projects and adequate supplies of workers and materials."
Construction spending, not adjusted for inflation, totaled $1.78 trillion at a seasonally adjusted annual rate in August, 0.7 percent below the upwardly revised July rate. Spending on new single-family homes declined for the fourth month in a row, falling by 2.9 percent from July. Spending on other residential segments rose, by 0.4 percent for multifamily construction and 1.0 percent for improvements to owner-occupied housing.
Private nonresidential spending edged down 0.1 percent for the month. The largest segment, power—comprising electric, oil, and gas projects—slipped 0.9 percent in August. Spending on commercial construction—warehouse, retail, and farm projects—was flat. Manufacturing construction declined by 0.5 percent in August but jumped 21.6 percent over 12 months. Spending on office construction, which includes data centers, climbed 0.3 percent for the month.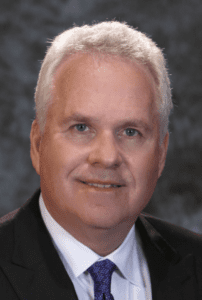 Public construction spending decreased by 0.8 percent in August, with declines for the three largest segments. Highway and street construction spending fell 1.4 percent, while educational and transportation construction spending each decreased 0.4 percent.
Association officials said the benefits of recent new federal investments in construction of infrastructure, manufacturing and energy production have been delayed by some of the regulatory requirements associated with the measures. They also cautioned that workforce shortages and ongoing supply chain problems could undermine the sector's ability to deliver federally funded projects and help rebuild in parts of the southeast after Hurricane Ian.
"Federal officials can shore up slowing demand for construction by moving more quickly to fund new projects," said Stephen E. Sandherr (pictured), the association's chief executive officer. "Meanwhile, boosting investments in construction training and education programs will help ensure there are enough workers to rebuild after natural disasters and modernize our infrastructure and energy and manufacturing sectors."
Multi-Million Dollar Medical Campus Breaks Ground
LAS VEGAS – The development team from Pacific Group and community leaders from the City of North Las Vegas officially broke ground on the new Helios Health and Wellness Campus, kicking off a new era of economic development and job creation to serve the growing population of North Las Vegas.
"Today's historic groundbreaking of the Helios Health and Wellness Campus ushers in a new era of medical care in North Las Vegas, Southern Nevada, and the entire Southwest region," North Las Vegas Mayor John Lee said. "Together with Pacific Group, who have invested a great deal of time and money into this project, the City of North Las Vegas has taken a prime piece of property across from the North Las Vegas VA Medical Center and transformed it into a true job creation zone that will become the premier destination in our region for medical research and care and fill a critical need in our community for generations. This piece of property is now valuable real estate and should add value to the Pacific Group's portfolio."
The project, designated as a Job Creation Zone, has now been named Helios, reflecting the focus of the project. Part world-class medical campus and part community gathering place to dine, shop and stay, Helios will offer the North Las Vegas community advanced and accessible healthcare hubs, and essential gathering places for locals to meet and mingle.
Slated for completion in phases over the next 7 to 10 years, this project is anticipated to include more than 2 million square feet of laboratory, research, and medical office space. More than 500,000 square feet of retail and restaurant space is also available, as well as 250 rooms for lodging. This project is anticipated to create over 10,000 jobs.