ORLANDO – Construction Super Conference released its educational conference schedule this week, and the panel discussion on Construction Contract Disputes Financing is once again on the docket. CSC Third Thursday sat down with panelist James G. Zack, Jr, principal, James Zack Consulting, LLC, Johnstown, Colo., to get a preview of the session which is set for Wednesday, Dec. 8, 2021 from 8:30 a.m. – 9:45 a.m.
Third Thursday: For attendees who are thinking about this session, how would you describe the topic?
James G. Zack, Jr.: The background on the topic is relatively simple. Many contractors have construction claims, as you know. They file the claim with the owner, and the owner basically blows them off. The owners are much better funded than the contractors. Even if a contractor thinks it's a slam dunk, the question is; Do I have enough money to go to arbitration or litigation?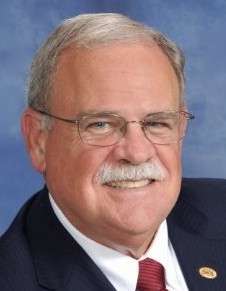 Third Thursday: What route do contractors normally go?
Zack: You'll see the percentage of contractors who have dropped what they believe are legitimate claims, simply because they don't have the wherewithal to take the owner to court or arbitration. What this presentation deals with is something that's relatively new in the construction business in the United States; It's third party funding of arbitration or litigation on a non-recourse basis.
Third Thursday: Where did litigation funding originate?
Zack: Litigation funding originated, I think, in Australia and England about the same time a number of years ago. Where it's been used in this country has been in these big class-action lawsuits—the tobacco suit, the asbestos suit, etc.—but now it's starting to come into the construction industry.
Third Thursday: What's the idea behind third party funding?
Zack: The idea is that you get a funder who reviews the claim and does their own review of the claim. They don't take other people's word for it obviously. They review the claim and become convinced that this is well-documented, they've got a title on the contract, they can prove the damages, and they agree to put up $13 million dollars for this contractor down there. To prosecute the claim, if the contractor walks out of court with nothing, the funder doesn't get anything back. That's what we call a non-recourse.
If they get something in court, there's a negotiated deal up front that says that the funder is going to get—in some cases it may be a multiple of what money they put up. In other cases, it's simply a percentage of the verdict. There's a variety of ways they do it, but it gives contractors, on the larger claims anyway, the opportunity to pursue a claim against a well-funded owner who's just being a total jackass and won't even sit and talk to you about it. That's what this is all about.
Third Thursday: How well do contractors and maybe even some of the construction law attorneys understand this third party funding here 2021?
Zack: Contractors are not really all that familiar with it. The surveys, and there's a couple in the paper that surveyed law firms, a number of law firms they surveyed were aware of it, but something like less than half had actually done it. So they know the theory, they know it's out there but they haven't done it yet. Now one of the things that we mentioned in a recent paper is that law firms are starting to get into this business.
Third Thursday: What's a brief example of the parties involved and how they interact?
Zack: Let's say you've got three groups: contractors; law firms who are prosecuting work on-spec; and sureties who are forced to pay for project completion using their own funds and then sue the owner to get that back, plus whatever other claims they inherited when they took over.
Third Thursday: What do you think will be the level of excitement for an in-person construction super conference?
Zack: If you'd asked me that question two months ago, I would have said I think you're going to have a big crowd. I think people are tired of online stuff. They want to go to conferences and meet and greet people, some of whom they know, others they will meet. Well what's happened in the last couple months with this Delta variant, it's setting us back. I saw this morning on the news that there were 116,000 new cases reported last week alone in this country, where almost half the people are vaccinated. If this variant is going to be put to bed fairly quickly, we can get back down to where we were a couple months ago. We can reopen the country. But now, who knows? I really can't predict.