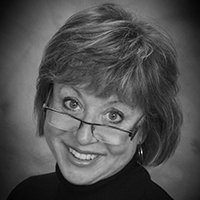 In the 21st century, it's not enough to be great at your business if customers can't find you. For many of those customers, the search begins online. Janet Quinn, CEO and owner of Ideagility (Portland, Ore.) understands this simple fact. "Ideagility was founded in 2010 with the sole purpose of serving small business owners who needed affordable marketing online," she says. "Our core message from the very beginning was 'Be Found' because this is what our customers said they needed most."
Attendees at the Dec 4-6, 2017, Construction SuperConference (CSC) in Las Vegas will get a chance to speak with the Ideagility senior team next month. Join Ideagility at The Encore at Wynn to chat about priorities for building/improving web sites, managing email marketing programs, growing with social marketing, and Google Advertising.
"When we meet our customers, they often say, 'Nobody can find me … they find my competitor down the street but nobody can seem to find my website,'" Quinn explains. "Ideagility exists to help small business owners be found. We began by serving franchise owners, particularly in construction, restoration, and the trades."
That focus on construction and the trades has remained throughout the life of Ideagility, and it means that CSC attendees who visit the Ideagility booth will find people who speak the industry language and know how to design topnotch websites, create strong search engine optimization (SEO) results, and develop marketing plans that get companies noticed.
Nationwide franchise networks such as ServiceMaster and others have benefitted from Quinn and team's expertise, while smaller, privately held businesses in construction, plumbing, and HVAC have also boosted their visibility through work with Ideagility.
No two companies are alike, yet, oftentimes core needs are similar across the country. "What we do for our customers is what we call Foundational Marketing," says Quinn, a first-time exhibitor at CSC. "Every business, no matter how large or small, needs a few affordable tactics prioritized to be sure that their company can be found by the people who need them the most."
Ideagility repreentativess have considerable expertise in the world of Google advertising, also called pay-per-click advertising. Fortunately, this type of strategy is not overly expensive and can yield excellent profits when managed by proven experts. For example, Quinn points out that a construction company that generates $2 to $5 million per year often spends less than a thousand dollars per month to deliver highly profitable new customers.
"Perhaps someone is searching for services like new construction, clean up, flooded basement, mold, or fire damage—and as a result, the advertiser receives a $3,000 dollar job or two in one month," muses Quinn. "On another month, the same advertiser's campaign delivers 20K or more in closed business. Google Advertising can be extremely profitable. So for most of our customers, we are able to deliver that profit through a relatively small ad budget. All of the other services we offer yield high returns at affordable rates by design, too."
CSC attendees who visit the Ideagility booth can expect special offers, free gifts and giveaways, and honest answers. After decades of senior service in marketing, Quinn and her team know that nothing is more valuable than meeting potential customers and hearing their concerns face-to-face.
"If you have questions about your website, or frustrations about digital marketing, or you wonder why your Google My Business listing 'on the map' never seems to show up when you want it to, we can help. We look forward to seeing you at CSC," enthuses Quinn. "Stop by and talk with us. I'll be there with my director of Strategy, Maria, and we'll be happy to meet you, answer your questions, and provide suggestions to address your problems."
 Ideagility monthly service fees are flat and the company is committed to total transparency. Customers can see exactly how every penny of their hard-earned ad budgets are spent and company service fees are kept separate. It's an ethos that customers continue to appreciate at the seven-year-old company.
Quinn explains: "We simply care more than most. From the beginning, we made up our minds to over deliver at any cost, and to commit to helping each customer as an individual. We believe our approach builds real relationships where customers want to partner because we've earned their trust with proven results. We wouldn't have it any other way."
For more information, go to www.ideagility.com. To register for CSC, go to www.constructionsuperconference.com. CSC is scheduled for Dec 4-6, 2017, at The Encore at Wynn, Las Vegas, Nevada.