Construction Cools As Costs Climb
WASHINGTON, D.C. – Housing production fell in April due to increased costs of building materials that have priced out potential home buyers. The May 18 analysis comes courtesy of the National Association of Home Builders (NAHB). NAHB reports that overall housing starts decreased 9.5 percent to a seasonally adjusted annual rate of 1.57 million units—according to a report from the U.S. Department of Housing and Urban Development and the U.S. Census Bureau.
The April reading of 1.57 million starts is the number of housing units builders would begin if development kept this pace for the next 12 months. Within this overall number, single-family starts decreased 13.4 percent to a 1.09 million seasonally adjusted annual rate. The multifamily sector, which includes apartment buildings and condos, increased 0.8 percent to a 482,000 pace.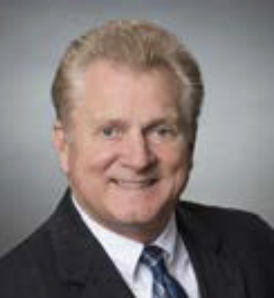 "Housing starts and permits posted a monthly decline in April, as escalating prices for lumber and other building materials price out some home buyers from an otherwise hot housing market," said Chuck Fowke (pictured), chairman of the NAHB and a custom home builder from Tampa, Fla. "Policymakers need to prioritize the U.S. supply chain for items like building materials to ensure builders can add the additional inventory the housing market desperately needs."
"The decline in single-family permits indicates that builders are slowing construction activity as costs rise," said NAHB chief economist Robert Dietz. "While housing starts were strong at the beginning of the year, due to home builders constructing homes that were sold pre-construction, higher costs and limited availability of building materials have now paused some projects."
AGC Presses for Timely PPP Loan Forgiveness
ARLINGTON, VA – On May 10, AGC filed a Freedom of Information Act request in response to SBA's delayed decision-making process of the Paycheck Protection Program (PPP) loans as AGC members report they have already waited many months for SBA to act on forgiveness applications for loans over $2 million. SBA continues to hide the difference in the time it requires to process applications for the forgiveness of loans over and under $2M. AGC has learned that SBA has a third-party vendor playing an apparently significant but uncertain role in the processing these applications.
While SBA has clarified that it will base its decisions on a "multi-factor analysis" of the "totality of [each] borrower's circumstances," the agency has yet to publicly disclose the particulars of that analysis, such as the factors that it weighs, or how it weighs them. As AGC waits for SBA's response, the association will continue to talk to the agency about the potential for a settlement of its lawsuit filed last December.
City of Pittsburgh Seeks to Reduce Construction Fraud
PITTSBURGH – Following a study by a construction industry tax force, Pittsburgh Mayor William Peduto signed an Executive Order to cut down on construction fraud, promote worker safety, and protect City tax revenue. As reported via press release, The Construction Fraud Executive Order will combat illicit efforts by fraudulent construction companies to commit tax, insurance, and workers' compensation fraud to maximize their profits; use subcontractors or labor brokers to screen themselves from responsibility; pay workers in cash to avoid taxes; and decrease their labor costs.  
Such moves allow the corrupt firms to outbid honest ones and fuel a cycle of lost wages, decreased tax revenue, and unsafe and hazardous work sites. To combat that the Mayor and City Councilman Corey O'Connor created the labor-management Joint Task Force on Construction Industry Fraud in December 2018, which forwarded its final recommendations last month.
Mayor Peduto signed the Order on April 15 — the traditional tax day* — alongside members of the Regional Council of Carpenters, which helped write the final report. "Fraud has a devastating impact on worker safety and tax revenue, and it takes experts working together to fully address it. I want to thank all of our partners on working together on this effort, which will reward legitimate construction firms, protect workers and protect the City's bottom line," the Mayor said.
"The construction industry is the backbone of our region's middle class," said Councilman O'Connor. "The Joint Task Force's findings clearly show there are businesses operating in Pittsburgh that evade their tax obligations, undermine the work of law abiding businesses, and create unsafe working conditions. I applaud Mayor Peduto for taking swift action to safeguard our workers and tax dollars."