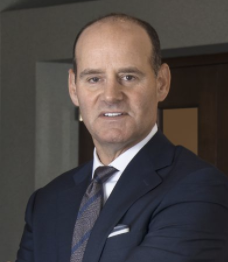 NEW YORK – Peckar & Abramson, P.C. (P&A) recently earned 30 top National and Metropolitan rankings in the 2023 edition of U.S. News-Best Lawyers® "Best Law Firms. This is the 14th consecutive year that the firm has been ranked in the top tier for Construction Law. "It is an honor to receive such a large number of national and metropolitan rankings from 'Best Law Firms,'" said P&A Chairman Steven M. Charney. "These recognitions are a product of the firm's unparalleled commitment to delivering first-class client service and results tailored to meet our clients' needs." The firm's tiered rankings include Construction Law and Litigation – Construction in Tier One.
NYC Rodent Management Targets Construction
NEW YORK – A report in Construction Dive details new plans to address New York's continuing rat infestation. According to Sebastian Obando, the regulations will have a direct impact on contractors in the city. "The New York City Council passed the Rat Action Plan…a package of four bills that set new pest management standards," writes Obando. "Among other measures, it will require applicants for certain construction work permits in the city to certify that a licensed exterminator was retained to effectively treat the premises for rodent extermination."
Construction Spending Ticks Up
ARLINGTON, VA – Total construction spending increased by 0.2 percent for the month of September and by 10.9 percent for the year as nonresidential construction activity now outpaces residential construction, according to a recent analysis of federal spending by the Associated General Contractors of America. Association officials noted that gains in public sector transportation construction have lagged other fast-growing segments as officials grapple with Buy America and other new regulatory requirements.
"Demand remains strong for a range of nonresidential construction segments despite supply chain challenges and rising interest rates," said Stephen E. Sandherr, the association's chief executive officer. "But transportation infrastructure investments would likely have been higher if it wasn't for the inevitable regulatory confusion that comes with the new Buy America requirements."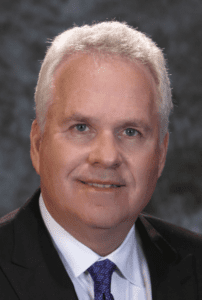 Construction spending, not adjusted for inflation, totaled $1.811 trillion at a seasonally adjusted annual rate in September, 0.2 percent above the August rate and 10.9 percent above the September 2021 rate. Spending on private residential construction was flat in September but is still up 12.7 percent compared to a year ago. Meanwhile spending on private nonresidential construction is up 1.0 percent in September and 10.5 percent for the year.
The biggest drivers for the increase in private nonresidential construction were manufacturing construction, which was up 7.6 percent for the month and 43.3 percent for the year; commercial construction, which was down 0.7 percent for the month but is up 22.6 percent for the year; and lodging construction, which was up 0.7 percent in September and 15.8 percent for the year. Private sector power construction continued to decline, down 0.4 percent for the month and 12.9 percent for the year.
Public construction spending decreased by 0.4 percent in September, with mixed results for the three largest segments. Highway and street construction spending was up 1.7 percent for the month and 8.7 percent for the year, while educational spending was flat for the month and down 1.0 percent for the year. Transportation construction spending decreased by 1.3 percent for the month but was up 3.2 percent for the year.
Association officials noted that the rate of growth for transportation-related infrastructure, including for highways and street, has lagged other fast-growing construction segments despite the bipartisan infrastructure bill that was signed into law. They noted that new Buy America and other regulatory requirements that were included in the law are keeping officials from moving forward on some projects as they await guidance from the Biden administration on how to comply.