PHILADELPHIA – With the economic outlook for the next 12 months uncertain, savvy project stakeholders should carefully examine construction documents concerning financing provisions, construction contingency, early commitments, and assignability. Strategic thinking in each of these areas will enhance the likelihood of a successful project that comes in on time, on budget and with the requisite quality of construction.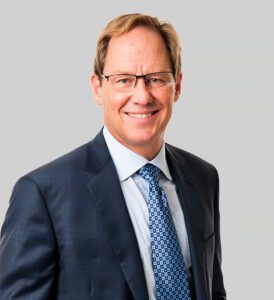 Frequently, project stakeholders assume that the initial financing at the outset of preconstruction activities is permanent. This should not be taken for granted. With inflation at a 40-year high, certainty as to permanent financing is even more crucial. Consequently, due diligence before contracts are signed must be thorough and complete. Moreover, project stakeholders should anticipate the necessity and wisdom of subsequent due diligence.
Tough questions must be asked and appropriate documentation must be produced. The lending market, coupled with increased construction costs, may require additional financing. That, in turn, may also require an examination of the impact on project scope. Stakeholders should anticipate that scope and timing may change.
Consideration must be given to whether the participants have the requisite flexibility to absorb additional financing and less attractive financing terms. If the answer to these concerns is less than positive, subsequent due diligence must occur on a continuous basis. Otherwise, it is entirely possible that a project may not have all necessary financing. In that event, a project may need to be reduced in scope, suspended or terminated, leading to, among other things, unanticipated costs.
Project stakeholders must also focus on the construction contingency. The contingency must be accurately arrived at using all current data and all anticipated future events and related costs. Stakeholders must understand the process by which the construction contingency may be used and its purpose. Moreover, expectations must be realistic.
For example, to achieve on-time completion of a project, should the parties be prepared to use construction contingency to acquire temporary equipment? Through creativity, disputes can be avoided both in the short term and long term. Given that inflation is likely to continue, timely use of contingency can reduce overall costs and may also address supply chain disruptions.
Given the likelihood of continuing increases in the cost of labor and materials for construction projects, stakeholders should discuss and agree upon early commitments for equipment acquisitions, material acquisitions and effective use of labor. Use of dynamic design by the design team will permit timely and effective discussions as to early purchases. The costs can then be locked in more quickly, avoiding exposure to future price increases.
Finally, given economic uncertainty, assignability of contracts should be carefully examined. Priorities may change for owners and developers. Stakeholders should reasonably anticipate that contracts may be assigned by a developer or project owner. Given developers' and owners' differing styles of operation, consideration should be given to the circumstances under which contracts may be assigned.
Contract language should delineate all potential scenarios to avoid future disputes if an assignment occurs. Typical contract language may not address all important factors and events. Likewise, the lenders that are providing project financing may change. To the extent that occurs, project stakeholders should reasonably anticipate that a new lender may have requirements that present them with additional burdens. To achieve successful projects, flexibility and timely and clear communication in this area represent critical action items.
The economic outlook remains challenging even for projects with talented and committed teams. Project stakeholders must focus on creative approaches to financing and timely follow up. Moreover, effective use of construction contingency will help maximize the likelihood of project success.
Creative purchasing strategies and early commitments constitute approaches that will heighten project success. Finally, because projects may be assigned or face new lender requirements, flexibility is important. Focusing on these four areas will help ensure project success for all product stakeholders and the overall project in these uncharted times.
Ronald L. Williams is partner, national co-chair, Construction Law Practice, at Fox Rothschild LLP, Philadelphia.