Download the official
2021 Construction Super Conference mobile app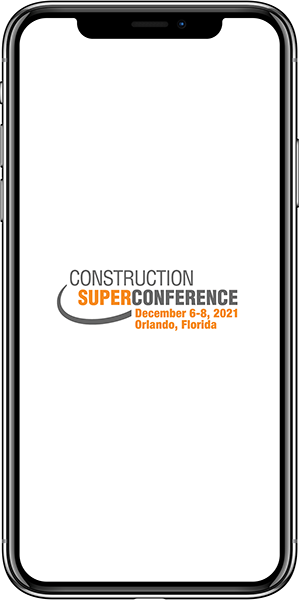 Personalize your experience inside the CSC app.
Login to the app by using your badge / registration confirmation number. Once you are logged in, you will have access to:
•  All the conference presentations for future referencing and downloading
• Conference schedule, Speakers, MCLE accredited sessions
• Full conference itenerary, networking opportunities, Knowledge Exchange Hall hours and much more
Have any questions about the CSC mobile app?