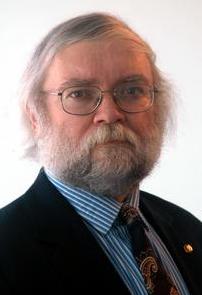 SOUTHFIELD, MI – I arrived a day early to last year's Construction Super Conference, situated in Rancho Palos Verdes on the shores of the Pacific Ocean. The Terranea Resort is a spectacular venue at any time, and although the third week of December 2019 was a bit challenging owing to the holiday season, it proved no exception.
On Monday afternoon, I presented The Other F-Word: Fiduciary Duty and the Implications for Owners, Contractors, and Design Professionals along with attorneys John Sier and Eric Singer—and insurance professional Karen Erger, a broadly experienced group. Although I don't have attendance numbers, I would estimate at least 75, and the panel worked well together.
We soon had audience questions that began to drive a lively and interactive discussion, which of course is always the goal. Questions and discussion continued well after the session, spilling out into the lobby as we made way for the next session. While I am always concerned about how a presentation will proceed, in this instance I need not have been.
In my observation, other education sessions were similarly received, which occurs for three primary reasons. First, the subject matter is relevant and of immediate interest; second, the sessions are presented by knowledgeable practitioners who present information in a manner that creates and holds interest; and third (perhaps most importantly) the attendees interact with the presenters. As a long time professor, I can say that classes are better for everyone when the subject matter and the presentation motivates the students to become engaged and participate. That view was only vindicated here.
I have never been fond of mandatory continuing education because so often it is done simply to accrue the necessary hours and not to glean benefit from the content. Even though here in Michigan attorneys are not currently subject to any continuing education requirement, it is always necessary to update ones' base and hone skills. While this was my first Construction Super Conference, it will definitely be a high priority in the future.
While some specific areas of practice change dramatically, we sometimes think of the law as it applies to design and construction as a bit more static. That isn't the case, however, and there is always new thinking that must be applied to the underlying industries, which in turn are constantly evolving.
Staying engaged with that evolution is essential to maintaining practice skills. Although Las Vegas may not be as relaxing a venue as Rancho Palos Verdes, Construction Super Conference, scheduled for Dec. 7-9, 2020 should nevertheless be considered a desirable destination for any construction practitioner who believes likewise.
As the planning for Construction Super Conference 2020 is underway, unique challenges have obviously arisen. Four months ago, no one would have thought that today we would be dealing with a pandemic that has reshaped the way we travel and interact, yet here we are.
I teach at University of Detroit Mercy, and as the pandemic set in we were halfway through the winter term. As a consequence, we were forced to transition to online learning literally on the fly. While that change was remarkably smooth considering the pressure under which it was made, it nevertheless illustrated a basic reality; there is no substitute for in-person learning.
While it may be some time before conferences and travel return to some semblance of normal, the importance of in-person participation remains. While online sessions are valuable, there is no substitute for the ability to interact directly with presenters. In addition, the live conference presents the opportunity to continue the exchange beyond the immediate scope of the actual session, which often becomes the most valuable part of the experience
While the immediate nature of the Construction Super Conference (as well as other CE-based events) must of course yield to the overriding need for safety, long term we cannot forego the value that in-person attendance provides.
I hope to again see my colleagues and friends (old and new) at future events when it is again reasonably safe for us to congregate. I look forward to continuing the critical exchange of new thoughts and ideas.
Frederick F. Butters is a private practice attorney in Southfield, Mich., specializing in comprehensive legal services for design and construction professionals.