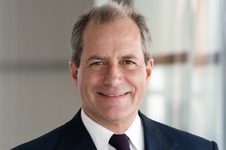 WASHINGTON, DC – Can OSHA be compelled to issue an emergency temporary standard (ETS) that deals with the COVID-19 pandemic? A May 18 lawsuit filed by the AFL-CIO asserted that the answer should be yes. The lawsuit ultimately hit a dead end when the U.S. Court of Appeals for the D.C. Circuit rejected the AFL-CIO's contention. The result is that OSHA will not be forced to create an emergency workplace safety rule focused on the coronavirus pandemic.
A three-judge panel said in an unsigned order: The agency is authorized to issue an ETS if it determines that "employees are exposed to grave danger" from a new hazard in the workplace, and an ETS is "necessary" to protect them from that danger. 29 U.S.C. § 655(c). The OSHA's decision not to issue an ETS is entitled to considerable deference.
Turner Construction Issues Statement on Racial Inequality
BOSTON – Turner Construction Company president and CEO Peter Davoren issued a statement on June 5 entitled, "Speaking Out Against Racism and Supporting Inclusion." The following is an excerpt:

Dear Turner Family: Recent events are a stark and painful reminder of the consequences of on-going, undeniable racism that exists in our communities. Our Black community, especially, is hurting right now. I am still processing the horrific crime committed against George Floyd and grieve for too many other Black lives unjustly taken. It is heartbreaking to see such ugliness.

At Turner, racism and discrimination of any kind, in our offices and on our project sites is not and will not be tolerated. We work hard to create a diverse and inclusive culture. In view of the injustices that continue to occur in the communities where we live and work, it is clear we all must do more.

I commit and ask each of you to commit to work harder to support an inclusive environment and provide a safe place where each of our colleagues can be their authentic self. I commit to review every aspect of our business with the lens of racial equity and make any needed changes in our company. Turner will partner with educational institutions and organizations to build a more diverse industry. We will work harder to maintain an atmosphere of mutual respect, understanding and dignity within the workplace.

Let us reflect on our personal actions and relationships. We must move beyond quiet support and become active and accountable allies for racial equality through words and actions. Listen to one another, learn from one another, see and hear one another. Have the courage to engage in deeper conversations. Reach out to our Employee Resource Group members and our Community and Citizenship leaders. They can help us better understand and address this sensitive and incredibly important topic. We must trust each other to make sweeping changes in our company, on our projects and in the industry.

AECOM Taps New CEO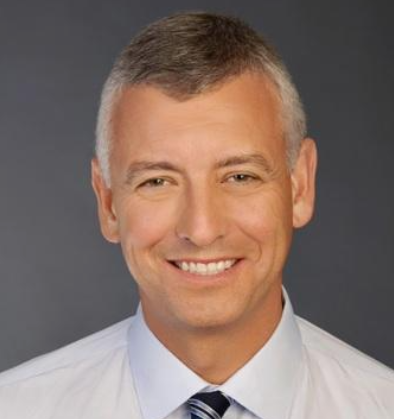 LOS ANGELES – The AECOM infrastructure firm has elevated W. Troy Rudd to CEO. Currently AECOM's CFO, Rudd will assume the role from Michael S. Burke, who previously announced his plans to retire. Rudd's appointment marks the completion of AECOM's CEO succession search process. The Company also announced the appointment of Lara Poloni, currently AECOM's chief executive of Europe, the Middle East, and Africa (EMEA), to president of AECOM. Both appointments are effective Oct. 1, 2020.
"Following a comprehensive six-month search process that considered internal and external candidates, the Board concluded that Troy is best suited to lead AECOM at this pivotal time," said Steven Kandarian, lead independent director of AECOM's Board of Directors. "We enter this new chapter providing greater certainty to all our stakeholders that AECOM is moving decisively to sustain its solid momentum, driven by its ongoing transformation into a professional services business. We have full confidence in Troy to define the next, successful era for our organization. His leadership, as well as Lara's, have contributed to our strong financial performance and the execution of key initiatives that resulted in substantially improved profitability and expanded margins, and transformed our balance sheet with record levels of liquidity."