FORT LAUDERDALE, FL – The White House recently announced that $110 billion of the trillion-dollar Infrastructure Investment & Jobs Act ("IIJA") has been distributed to states, with another $100 billion available in opportunities to fund infrastructure projects. The $110 billion includes funding for over 4,300 specific state projects. According to Bloomberg Government, only $125 billion of the IIJA is earmarked for federal contracts. The majority of the monies available under the IIJA are for state use either through funding directly to state entities or through grants.
Given the breadth of the IIJA, those involved in projects receiving funding under the IIJA must be aware of the varying laws that could apply depending on the jurisdiction and type of contract. For contracts directly procured with the federal government or a federal agency, the Federal Acquisition Regulation and its supplement will govern standard contract clauses, guidance for delivery and performance, and disputes. Additionally, many federal agencies have their own regulations, including Federal Aviation Administration, which has already announced $1 billion notice of funding opportunity to modernize airport terminals across the country through IIJA funding.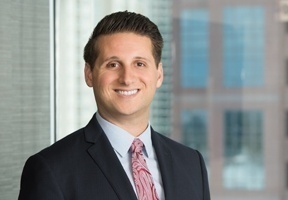 For contracts procured with grants from IIJA, the Federal Grant and Cooperative Agreement Act and the Common Grant Rule govern. For example, Federal Highway Administration has expressly codified the Common Grant Rule which provides administrative requirements for grants and sub-grants awarded to State and local entities, including general, pre-award, post-ward, and after-the-grant requirements. The specific grant program could have additional requirements specific to that program as well.
In addition to the grant rules referenced above, state and municipal procurement laws apply to their respective projects. These procurement laws also apply to contracts involving direct funding to states under IIJA. These laws vary state to state and municipality to municipality. For example, in Florida, the Consultants' Competitive Negotiations Act ("CCNA") may govern procurement of your project with IIJA funding. However, it is only applicable to municipalities, political subdivisions, school districts or school boards. Florida Department of Transportation has its own statutory and regulatory framework for procurement. And, municipalities frequently have their own municipal codes or laws further governing the framework set forth by CCNA.
Meanwhile, regardless of the type of contract or the applicable jurisdiction, IIJA expands "Buy America" to all taxpayer-funded infrastructure and public works projects. "Buy America" refers to several statutes and regulations which generally require federal funds to be used to buy American materials, including iron, steel, manufactured goods, and now also nonferrous metals, plastic and polymer-based products, glass, optical fiber, lumber, and drywall. Further, contractors receiving payments funded by federal grants and IIJA are subject to federal anti-fraud statutes, such as the False Claims Act.
While IIJA presents a great opportunity for new projects, contractors, design professionals, and their consultants and attorneys, must be prepared to understand and manage the legal landscape that comes with this opportunity. This article is merely an overview of what that legal landscape looks like and a foundation for beginning to manage construction projects funded under IIJA.
Christopher M. Horton is a partner at Smith, Currie & Hancock LLP, Fort Lauderdale, Fla.