HOLLYWOOD, FL – Atlanta-based Kilpatrick Townsend & Stockton LLP is once again showing its support for the industry by sponsoring Construction Super Conference (CSC) and sharing its considerable expertise during key panel discussions (see info boxes). Attorneys Daniel Johnson (partner) and Brian Gaudet (partner) will offer opinions during two sessions on successive days (Wednesday, Nov. 29 and Thursday, Nov. 30).
The firm's knowledge base has only expanded in recent years with its Construction & Infrastructure Group repeatedly recognized by Chambers USA, Legal 500 US, and U.S. News – Best Lawyers® as having the best, or one of the best, construction practices in the country—with three #1 rankings over the last 15 years.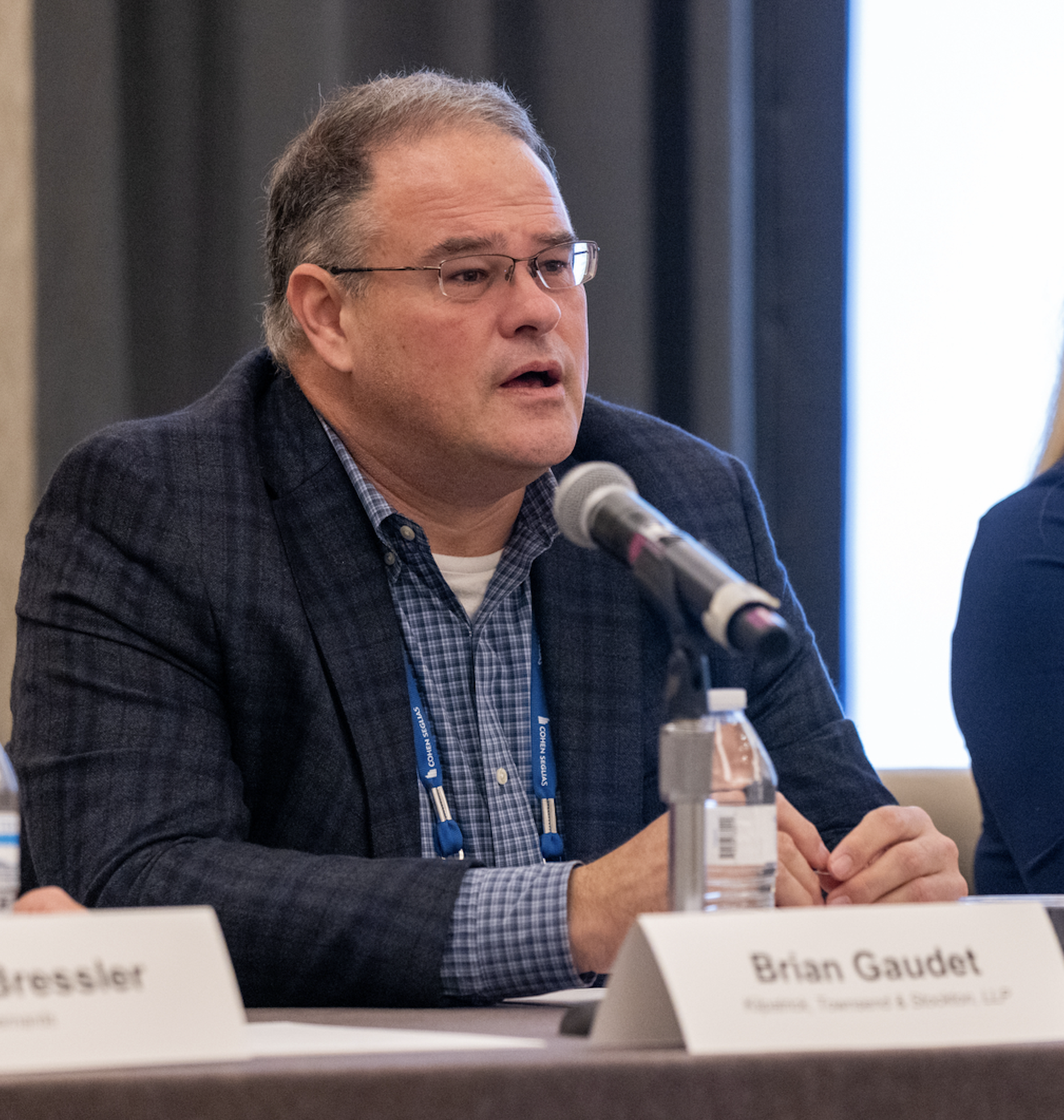 Law firms from around the country are sorting out travel schedules and booking flights to Hollywood, Florida for the Nov. 29 – Dec. 1 CSC at The Diplomat resort. With CSC about six weeks away, attendees are taking a peek at the conference schedule and looking forward to seeing old friends.
Third Thursday caught up with frequent contributor Brian Gaudet (pictured) to chat about the Ethics Of Claim Handling – From Before They Arise Until Their Resolution, a session scheduled for Thursday, Nov. 30, from 2:30 p.m. to 3:45 p.m.
Attorneys already have a high level of awareness when it comes to ethical issues, thanks to CLE requirements, but Gaudet points out that, "Sometimes those ethical rules are presented without context. There is value in examining the ethics rules as they arise in the context of the construction claim process so we can all discuss those rules in the context in which the potential issues arise."
According to Gaudet, the panel will be discussing not only the rules affecting lawyers, but the general ethics involved in preparing, presenting, and evaluating claims during the project—as well as during dispute resolution proceedings. "There is probably a universal feeling among everyone who participates in the claim process that many people push a little too hard on flimsy claims and/or push a little too hard on defending claims that are legitimate," Gaudet muses. "Some of that behavior can lead to ethical issues."

The issue is ripe for discussion, and various topics are vigorously continued during hall conversations and formal networking events. These additional interactions can't be overlooked, and they are the secret sauce of in-person events. "Technology has made things better and more efficient, but it is no substitute for many of the intangibles that come with in-person face-to-face engagement," Gaudet enthuses. "The Internet cannot replace the value of reaching out and shaking someone's hand who you have not seen in a while, or someone whom you have just met.

"As someone who frequently presents in face-to-face settings and online, the online experience cheats the presenter out of the visual feedback of looking at and reading peoples faces in the audience," Gaudet continues. "From an attendee's perspective, the online experience deprives you of the bonus discussions with the speaker after the event or with others as you walk out of the room."