PALOS VERDES, CA –
Brian Perlberg
 (pictured) has been going to Construction Super Conference for a dozen years. He was a fan of the conference from the beginning, but believed an already solid event could be even better. 
As executive director and senior counsel, ConsensusDocs, and in-house counsel, Construction Law, for Associated General Contractors (AGC) of America, Perlberg was already busy, but not too busy to get involved.
As a member of the CSC Board and a panel moderator for the Luncheon and Plenary: Ten Things General Counsel Love/Hate About You! Scheduled for Wednesday, Dec 18, from 11:45 a.m. – 1:30 p.m., Perlberg cares deeply about the show. News Print sat down with Perlberg to get a preview of his session, and mine his opinions about how CSC has established a stellar reputation within the field of construction law.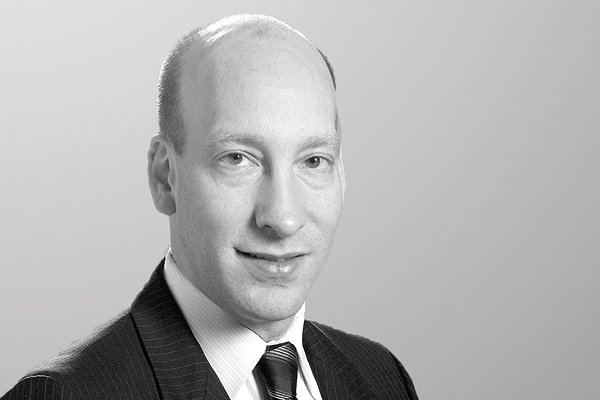 Greg Thompson
, editor,
News Print:
How did you first learn about CSC?
Brian Perlberg: I asked around, "Where are the movers and shakers in the construction law bar? Where do I want to be?" Someone recommended CSC as the place to be about 12 years ago. I reached out to the conference and attended back in 2007, and I've gone every year since. It is a great opportunity to reach people who are focused on construction law and to reach many people who are at the top of their profession from across the country. Folks here are seasoned and have expertise. It is a marquee event at really nice locations.
Thompson: How did you get involved with the educational sessions?
Perlberg: I did a presentation and got good feedback. The conference was looking to up its game on content long term, and they were looking for an in-house counsel perspective. They asked me to join the Board to vet the content, as well as use some of my industry contacts to make sure those folks would put proposals in for presentations. My colleagues and I got to work with them on building out the content of the conference so it could be the best it could be. I suggested some more in-house counsel perspective.
Thompson: How has the Board developed?
Perlberg: It was a progression, and it's been a great experience. I feel honored that they asked me to participate. I think the Board is outstanding and we have developed some chemistry there in getting different perspectives. We have only grown that expertise.
Thompson: What did the CSC surveys reflect during that time?
Perlberg: In the first five years, we would look at the metrics; Who attended what? We wanted to know; What do people want to see? What have they seen that they liked and have not liked? I'm the metrics guy who wants to see the ratings, the attendance. I'm a big believer in using those metrics to get smarter and more efficient, and using those metrics to build a better conference. I feel like the last three years we've gotten to a point where we've achieved this goal, and this is backed up by our surveys. We've achieved a high level of satisfaction in the content.
Thompson: The session you are in is called: Ten Things General Counsel Love/Hate About You! Can you give a preview of that session?
Perlberg: We talk about our pet peeves. Stories show how sometimes the outside counsel just doesn't get it. We will talk about billing practices and spending too much time on a case; having too many senior partners review a simple matter. It's those kinds of things that stick in your craw. That's just a preview. We highlight, reinforce, and illustrate things that you know you know, or thought that you knew.
Thompson: What would you say to people who are undecided on CSC attendance?
Perlberg: There are people on the fence, but CSC only meets once a year and if you miss out, you're going to miss out on reconnecting with a valuable network of colleagues, as well as a tremendous cross section of expertise from the presentations. It's another bumper crop of high level and elite knowledge learning that we have on the agenda this year. If you miss the show, it's effectively two years that you miss all that.
CSC does a really good job of getting the general counsel and in-house counsel perspective along with private practice attorneys. That is the secret sauce. You are getting a better cross section of general counsel who are in construction companies and knee deep in what that means, along with some senior partners. You're not going to a conference where there are only entry level attorneys who are inexperienced. And this is southern California. If you can, bring your significant other and/or family.
Find Brian Perlberg at CSC
Luncheon and Plenary: Ten Things General Counsel Love/Hate About You!
DATE & TIME: Wednesday, December 18, 2019: 11:45 AM – 1:30 PM
CEU Credits: 1/1.2
General Counsel from some of the largest General Contractors in the United States will share their personal insights and suggestions for construction attorneys and litigation support experts. You will learn what is most appreciated in the services they receive and what sticks in their craw. How can you stand out from the crowd to get hired counsel or join their in-house team? Come find out in their interactive session.
Presented by: AGC of America
Sponsored by: Vinson & Elkins LLP