FT. LAUDERDALE, FL – The Protecting the Right to Organize (PRO) Act of 2021 passed in the House of Representatives last month with a 225-206 vote, with five republicans joining democrats in favor. Within the construction industry, anxieties persist about the Act which is essentially designed to give additional powers to labor unions.
Third Thursday chatted with attorney and Construction Super Conference (CSC) attendee Christopher M. Horton about the PRO Act's primary areas of concern, particularly when it comes to small businesses that use independent contractors.
Third Thursday: What are the most contentious items of the PRO Act?
Christopher M. Horton, partner, Smith, Currie & Hancock LLP, Fort Lauderdale, Fla.: The two most contentious points of the PRO Act are first the ABC test that would be applied to independent contractors. The second encompasses portions of the PRO Act that aim to get rid of right-to-work laws in various states such as Florida. Right-to-work laws are essentially in place to allow people to have the right to either join a union or not join a union. Those laws would be abolished under the PRO Act. That would give more power to labor unions in all states, including the states where labor is not as strong such as here in Florida.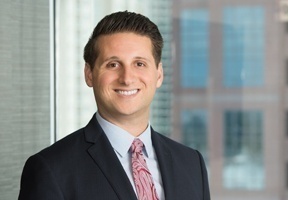 Third Thursday: How does the ABC test factor in?
Horton: The ABC test increases the likelihood that an independent contractor will not be considered an independent contractor and instead must be treated as an employee. That in particular has a big impact and is a contentious portion of this act when it comes to the construction industry—primarily because of how many people in construction are hired as independent contractors and serve as independent contractors. The PRO Act as written would greatly impact the construction industry as a whole because those independent contractors may be considered employees moving forward.
Third Thursday: For small businesses that use independent contractors, what would be the impact of the PRO Act?
Horton: The second prong of the ABC test—the "B" portion—is does the worker perform work that is outside the usual course of his hiring entity's business? Let's say you are a plumbing subcontractor, for example, and you are hiring an independent contractor. If that independent contractor is within your scope of business, he is not going to be considered an independent contractor. He will instead be considered an employee under this test. That's a big issue. It's such a big issue for instance in California that various organizations lobbied to have the ABC test changed in California when it was going through legislation so that there would be an exemption for the construction industry—and that was done.
Third Thursday: Is such an exemption planned for the national version of the PRO Act?
Horton: I have not seen any efforts to have that done with the newly proposed PRO Act that is being pushed through in DC. As written, it would have a significant impact on small businesses. If you are an electrical contractor, you would not be able to hire independent contractors within your scope of business without them being considered employees.
Third Thursday: How receptive is the construction industry to the PRO Act?
Horton: In speaking to clients who are in the industry that range from owners to developers to general contractors to subcontractors—they all express the same opposition to this PRO Act. They also share concerns that the industry would be greatly impacted in a negative manner by the passing of this act. It's my perception from speaking with clients that the majority of the industry opposes this act, and I think that perception is backed up and supported by the various organizations within the construction industry that oppose this act.
Third Thursday: What are the odds of this becoming law? 
Horton: Last year in Congress, the PRO Act went through three hearings and 36 amendments. This year it did not go through a single legislative committee hearing and it did not get a single amendment before passing in the House. While the legislation process did not take place in the House, I believe it will take place in the Senate, which is why the Act is currently sitting in the Senate and has not moved forward. The odds of the Act becoming law, as currently drafted, are low. It is much more likely that the Act goes through the legislative process and is amended before being passed. It is difficult though to foresee what the Act will ultimately look like if passed.
Third Thursday: Any plans to attend the Dec. 6-8, 2021 CSC in Orlando?
Horton: Yes, I will be attending in Orlando.