by Robert S. Peckar
Early Sunday morning, May 30, I received a call informing me that my partner of 43 years, Richard L. Abramson, had died suddenly Saturday evening, likely as a consequence of complications of the Parkinson's disease he had been bravely fighting for almost 30 years. He was 74 years old. As co-founder of Peckar & Abramson, Rich and I shared an amazing journey and a relationship that was more of a brotherhood than a business relationship. Ten years ago Rich chose to enjoy the years left to him and he retired from active practice to pursue his interests and to travel with his wife, Angela.
When news of Rich's death circulated around the firm on Sunday, a river of emails started to hit all our screens as those who knew and worked with Rich extolled his virtues as the consummate litigator, praised his integrity, and shared anecdotes about his wit and sense of humor. They also spoke with reverence about how they had advanced in their careers in no small part because of his example and mentorship of legal scholarship, fastidious preparation, energetic advocacy of his clients' interests and, as referenced above, his integrity.
Many recounted how Rich "fought like hell" but earned the respect of his adversaries, and indeed often developed a friendship with them as well. Because of the firm's growth in the last decade in particular, there are those in P&A who did not know Rich or work with him. Reading the tributes from those who did, many commented how proud they were to know that a person like Rich had guided the firm to the continuity of the standards that it adheres to today.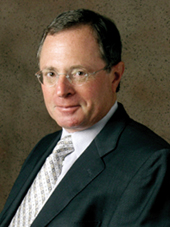 Rich's death is not the only death among leading construction lawyers in the past few years as some of the "older" lawyers suffer from disease and the natural progression of life. As is the case with P&A's internal reaction to Rich's death, I have been fortunate to participate in email chains when colleagues in our profession have died. From these all too common tribute chains I have observed many commonalities. Among them are collegiality, a sense of humor, a passion for their work, respect for their peers, dedication to the best of the legal process, and active support for the development of those who follow them. I would like to share an observation with the younger lawyers who now constitute the majority of participants in the Construction SuperConference.
These older lawyers grew up in a profession when communication was personal. Whether in-person, by written letter or telephone conversation, we "spoke" with each other regularly and, from that interaction, relationships were formed that lasted throughout our careers—and many even beyond our professional lives. Those communications had to be tough sometimes, but even then, those considered to be the leaders of our Bar and the exemplars of first-rate lawyering were respectful of their peers. They were consequently able to overcome obstacles and find common-sense solutions to the problems inherent in complex construction cases.
Today's world of impersonal, instant email and text communication, even this new world of video legal proceedings, provides substitutes for live interaction. Certainly, these newer resources have their value, especially in terms of efficiency. The challenge for our emerging leaders of the construction bar is to not let that impersonal efficiency overtake the humanity in our profession. That way, our emerging leaders, like my dear partner Rich, will be remembered as among the best of the profession by colleagues within their organization, as well as by clients and peers with whom they had the honor to work.
Robert S. Peckar is co-founding partner, Peckar & Abramson, P.C., New York, N.Y.
In Memory of Richard L. Abramson
Richard L. Abramson, beloved husband, father, grandfather, and co-founding partner of national construction law firm, Peckar & Abramson, P.C., passed away suddenly on Saturday, May 29, 2021.
The lawyers and staff of P&A, many of whom had the pleasure of knowing, working with, and being mentored by Rich, were deeply saddened following the news. The outpouring from all reaches of the organization only begins to reflect the esteem and deep affection held throughout P&A for this outstanding litigator, partner, mentor, and friend.
Born on October 29, 1946, Rich had a gracious and engaging personality, and was well liked and highly regarded by colleagues, clients, friends, and peers – both in the construction bar and the industry. A brilliant trial attorney known for his rigorous approach to each case, Rich exemplified energetic advocacy coupled with professional and personal integrity. Rich wove his quick wit and insights – as well as grace, kindness, and respect for everyone he met – into each day. A P&A colleague spoke for all of us when remarking today, "thank you, Rich, for providing a platform for me to fulfill my dreams."
Richard L. Abramson leaves a legacy and permanent imprint upon the culture at P&A, and the impact of his generous spirit, brilliant sense of humor, and unwavering tenacity will endure for generations to come. Our deepest condolences go out to his wife Angela and the Abramson family.