ORLANDO, FL – What are the most heavily negotiated terms in construction contracts from the perspective of the owner, contractor, and subcontractor? Along with two other panelists, Peter W. Hahn, partner with Benesch Friedlander Coplan & Aronoff LLP, will explore the question during an educational session at the upcoming Construction Super Conference. CSC is scheduled for Dec. 6-8, 2021 at the J.W. Marriott Bonnet Creek in Orlando, Fla.
Third Thursday sat down with Hahn to get a better idea about the terms of interest, as well as what attendees can expect to learn at the educational session.
Third Thursday: What is your history with CSC?
Hahn: I'm new to it. I've been practicing construction law for 15 to 20 years and I've been a member of the American Bar Association's forum on construction law. That forum has publications and monthly meetings, and also meets three times a year. However, I kept reading about the Super Conference and how it had a little bit of a different focus and a different audience. It's not a competing opportunity. It's more like a complimentary opportunity. I've probably been to two or three of them, and now I'll be speaking in 2021. The last one I attended was in Palos Verdes in late 2019.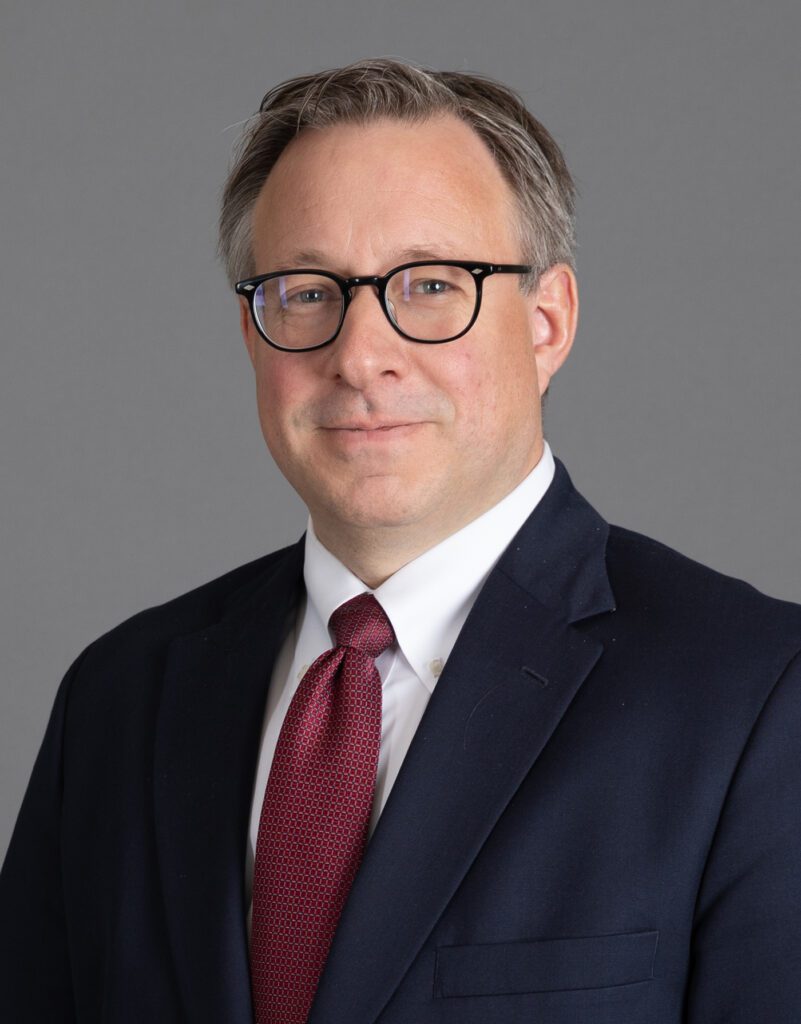 Third Thursday: What are the factors that determine the main provisions?
Hahn: Our topic is the top 10 most heavily negotiated provisions, and there are certainly more than 10 major areas that get negotiated. The number of terms that get negotiated and how to go about the negotiations, really depends on the relationship of the parties going in. Have they worked together before? Do they trust each other? Are there concerns about risk allocation? The size and complexity of the project will often dictate how much the contract is negotiated.
Third Thursday: What points of contention do you see most often?
Hahn: I've been involved in negotiation and construction contracts that have very little modifications, to contracts that have negotiations that last multiple days. By the time the document is done, it has red lines all over it. But one of the more consistent changes that I see, whether we're talking about a major negotiation or a minor one, is really how to handle the situation where the project is delivered late and it's the contractor's fault—and what to do in that case.
Third Thursday: What are potential problems with delays?
Hahn: When the project is delayed, owners may suffer significant losses. Think about an owner of a hotel, casino, or sporting venue. If the project is not done on time, that's a lot of lost potential profit. That's the whole reason for the project in the first place. So those owners obviously want to be able to recover all of the losses that they sustain, including those lost profits.
Contractors want to be able to control their risk and their exposure, and usually don't price a contract high enough to cover those kinds of risks and losses. So the parties will end up negotiating that provision, specifically liability on the contractor for late delivery. We typically see most construction contracts (industry standard construction contracts) with an automatic provision that says that the owners will waive their right to cover certain types of damages—consequential damages—if there is a delay in delivery.
Owners will want to strike that provision, but contractors want to keep it in. A lot of times we look at striking the middle ground—a compromise—by adding in clauses like liquidated damages or caps on liability. That is by far the most frequently negotiated provision. Another one that we see often is just handling delays that occur on the job; not necessarily those that are the contractor's fault; but delays that arise through force majeure events and how those claims are preserved and raised and what kind of damages result from them.
Third Thursday: What counts as a force majeure event?
Hahn: Especially with Covid, we are kind of rewriting force majeure provisions to include pandemics or supply chain problems being force majeure, which would ordinarily give the contractor an excuse for more time on the contract. We're also seeing now that contractors are asking for compensation for force majeure delays, which is very unusual in construction.
Ordinarily, contractors do not get more money for those kinds of delays. But now, especially with Covid and the supply chain problems, we're seeing contractors ask for, and owners granting reasonable opportunity for contractors to seek additional compensation for those kinds of delays. Those are the hotspots right now. Almost any construction lawyer is probably going to be asked to review those provisions on the contract.
Third Thurdsay: How well do attorneys and/or construction officials understand these terms?
Hahn: For those two provisions I just talked about, most construction lawyers and most sophisticated parties—both owners and contractors—understand those issues at least well enough to be able to articulate what they want and what the risks are. These are provisions that are so often negotiated that even a moderate amount of experience in this field, whether we're talking about a lawyer or someone who works for a developer or a contractor, understands these basic concepts.
Lawyers who dabble in construction might not pick up some of the nuances of these issues and will put their clients at a disadvantage. Because these are high-risk areas, it really does require negotiation by lawyers who understand the issues, appreciate them, know the case law, and how they interpret these provisions.

Third Thursday: Why is CSC particularly helpful?
Hahn: There are questions that can be clarified at CSC, such as; What's the industry standard? What's considered to be a major ask and what's more of a typical ask? That's why conferences like CSC are so valuable. The other reason why the Super Conference is helpful is because it's not just lawyers who are attending, it's also clients and contractors. They are learning from these seasoned construction law professionals. The point of our presentation is not just to scratch the surface on some of these issues, which most construction lawyers can identify, it's to go a little bit deeper into the negotiation.
While lawyers can sometimes readily agree on what kind of waivers or damages there ought to be, once you have sophisticated parties on both sides, they get more nuanced into what the provisions require. That's really when the experience and knowledge of these provisions and contract law come into play. Most construction lawyers and executives understand these issues enough to talk about them, but when we get into particularly high risk projects, not everybody knows some of the alternative language the parties could agree to. Knowing this alternative languary can lead to results that would be fair to both parties.
Third Thursday: What is your level of excitement or optimism about CSC and in-person conferences in 2021?
Hahn: I'm very excited and very optimistic and can't wait to get back to these live conferences. These are educational opportunities and it's just not the same… You do not get the same level of engagement on these kinds of educational seminars by reading something or attending an online presentation. Those are great, but they're not a substitute for the real thing. Where you can actually see the presenters, see their body language, hear questions from the audience and get people engaged. There's a real give and take to a live presentation that you just lose on a remote presentation. It's just not the same. So I'm excited to get back to that. And these events are networking opportunities. We all have friends who practice all over the country and these are really the best opportunities to see them when we're not in litigation with them. And then the opportunity to meet new people. And again, you can't do that very easily with remote presentations. It's an opportunity to get everybody into a room together. I certainly understand why we were not able to do that for the last 18 months, but now that we are hopefully on the other side of the pandemic and people are vaccinated and being more careful, I'm very optimistic and excited about being able to get back into networking opportunities and seeing friends from across the country that practice in the same industry that I'm in.
Peter W. Hahn is a partner with Benesch Friedlander Coplan & Aronoff LLP, an AmLaw 200 business law firm and limited liability partnership with offices in Chicago, Cleveland, Columbus, Hackensack, San Francisco, Shanghai, and Wilmington.