PALOS VERDES, CA – As licensed design professionals, do architects and engineers owe owners a fiduciary duty? If so, what obligations are owed? According to Frederick F. Butters, a panelist/attorney at next month's Construction Super Conference (CSC), the answer is not so clear cut. 
An implied fiduciary duty has vast implications, and it's precisely why attendees should consider attending The Other F-Word: Fiduciary Duty Implied or Explicitly and the Implications for Owners, Contractors, and Design Professions, scheduled for day one (Dec. 16) of CSC from 2:30 p.m. – 3:45 p.m. in Palos Verdes 6 at the Terranea Resort, Palos Verdes, Calif. 
Butters concedes that design professions (architects and engineers) have traditionally been involved in business relationships created on the strength of contracts. "That said, at some point the court may say, 'You know, you really are analogous to these other professions where the nature of the duty is fiduciary,'" he says. "All of the trappings of a fiduciary duty are already in place. If you break it down but don't use the word 'fiduciary,' try asking an architect; 'Isn't this the nature of your duty to your client?' They pretty much universally say, 'Yes, it is.'"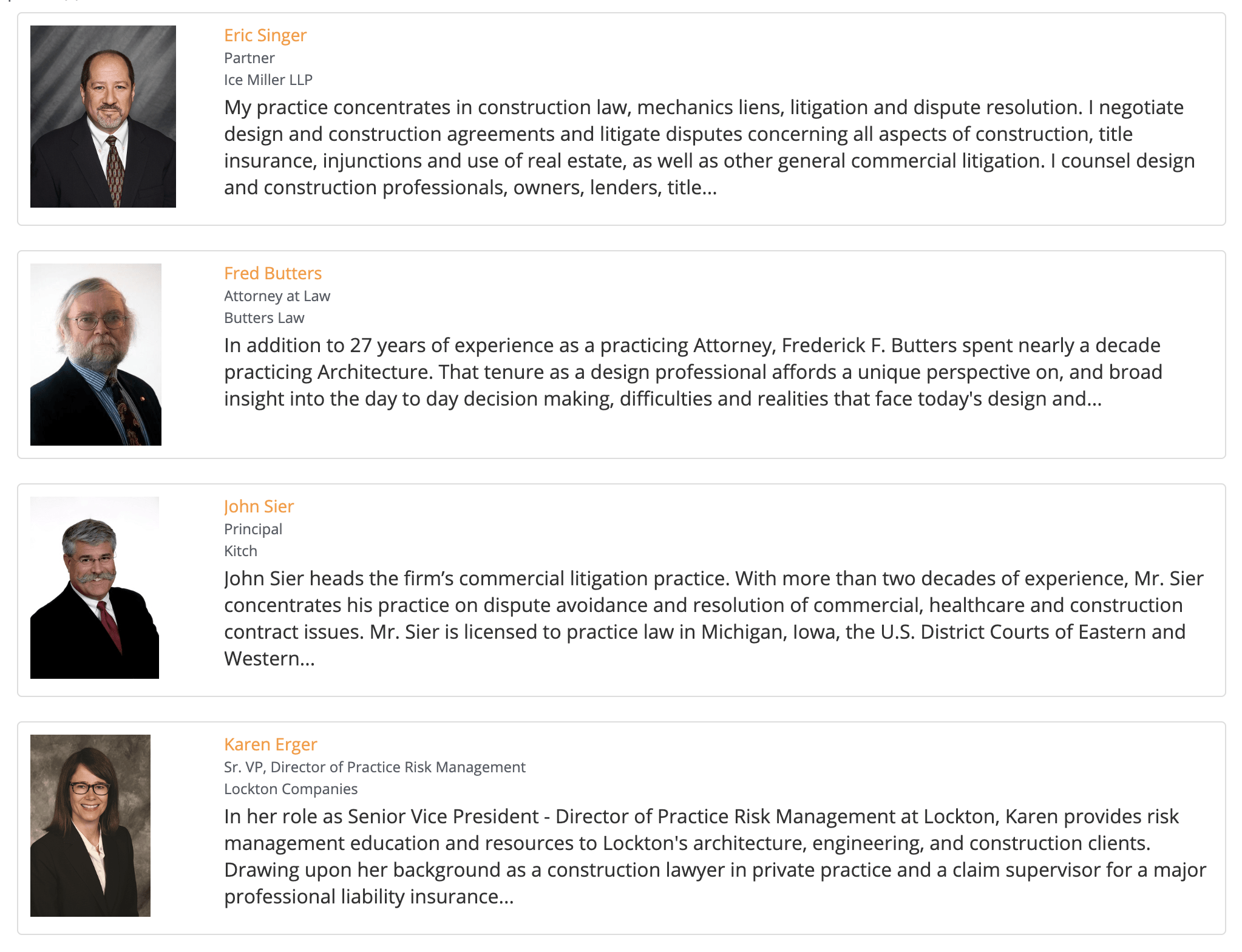 Butters characterizes the current law surrounding fiduciary duty as "scattered," but adds that the fiduciary nature of job duties is derivative of two things: 1) the idea that the state has conferred a monopoly on individuals who are licensed to practice in their profession; and 2) the idea that there is a vast disparity of knowledge between practitioners and clients.
"If we allow practitioners to negotiate a traditional arms-length transaction, they might use that knowledge to take advantage of clients," Butters says. "We say, 'Ok, we're not going to allow you to create a traditional contract and/or arms-length business relationship. Instead, we are going to impose certain obligations on you as a professional—such as the obligation to be loyal to your client and to make recommendations always with their best interests at heart—even if that may not be consistent with what you might want to see done, or even your best interest." 
The vast majority of the profession is indeed practiced as if it is an arms-length business transaction as opposed to a fiduciary arrangement, but Butters thinks the analogy between design professionals and attorneys/clients and physicians/patients is a good one. "I'm accused at times of being an advocate in trying to suggest that the duty should be fiduciary in nature," Butters says. "Instead, I'm saying that the history and the law seem to suggest that this is where the business relationship may be headed." 
Attorneys who disagree with Butters will have an opportunity to hear from other considered voices at the panel discussion. Upon completion of this session, participants will be able to:
• define elements of a fiduciary duty for the design profession in the construction industry, and the ramifications of such duty; 
• understand the contractual, statutory, and by conduct, which may give rise to an explicit or implied fiduciary duty for design professionals as well as the countervailing viewpoint; and 
• understand the implications of a fiduciary duty which could reshape the landscape of the design and construction industry if an implied duty became adopted in the U.S.