HOUSTON – Supply chain problems and material availability on construction sites are all too common these days. What will it mean (if anything) for construction law attorneys? Third Thursday sat down with Brian R. Gaudet (pictured here at CSC 2021 in Orlando, Fla.), partner at Kilpatrick, Townsend & Stockton, LLP and Board Certified Construction Lawyer (certified by the Texas Board of Legal Specialization) to get an idea of what may, and may not, be on the docket.
Third Thursday: How prevalent are breach of contract claims, particularly as material availability remains a problem?
Gaudet: If we're talking about lawsuits that have been filed, I've really not seen many of those yet. The underlying dispute is absolutely there, but it just hasn't percolated up to a lawsuit being filed. I would expect those to happen closer to project closeout.  For instance, I have a general contractor client who builds all around the country, and he's had a number of instances where a subcontractor has just refused to perform because of supply chain issues even though they are under contract to do so. The subcontractors have been walking away because performance will cost them more money than their firm fixed price agreement. The subcontractor has to be replaced, which is inevitably at a higher cost.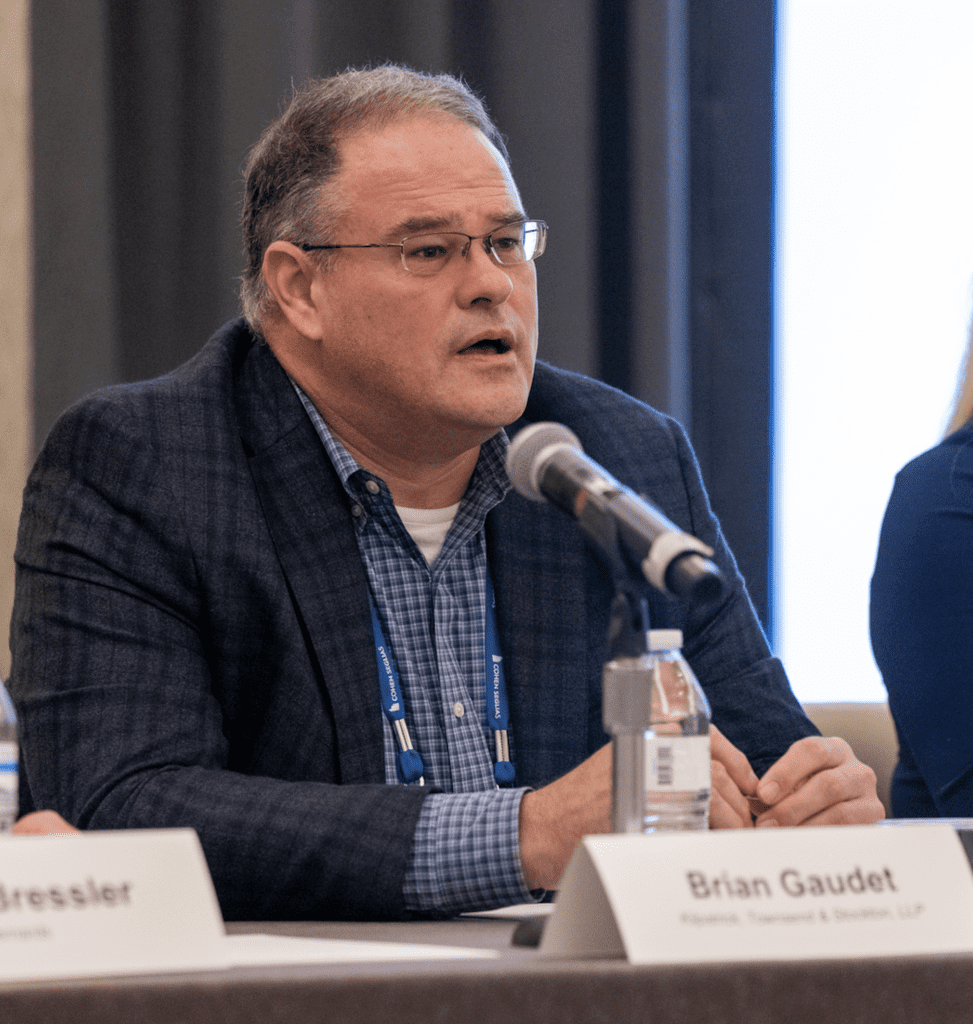 I would expect there to be a claims process of some sort, whether it be a negotiation or an arbitration or lawsuit. These sorts of issues have increased and I believe we will see even more this year. I would expect most contractors will want to wait until the project is finally completed before starting litigation against the defaulting subcontractors.  Because of the length of time it takes to perform a construction project (a year or more) and the length of time the supply chain issues have been around—I would expect the post final completion lawsuits to start hitting with more regularity this year.
Third Thursday: How can contractors safeguard themselves from breach of contract claims?
Gaudet: If we're talking about general contractors, we really need to look upstream and downstream. It's really two separate questions. One thing a general contractor can do to protect themselves upstream is to negotiate both price escalation clauses and clauses that provide them relief for delays brought on by supply chain issues.
We're certainly seeing these issues being brought up quite frequently now in contract negotiations. This is not as simple as it sounds. Project owners usually do not want an open-ended contract. They will want a fixed price, guaranteed maximum price or some other constraints so they know what their total exposure will be for constructing the project. If the project is lender financed, you can expect even more pressure to limit the uncertainty as to the final project cost. 
Third Thursday: And how should contractors be dealing with subcontractors in these situations?
Gaudet: Looking downstream, if contractors are able to get some favorable terms in their upstream contract with the owner, then they can pass some of that relief downstream to their subcontractors. The contractor will want to try to limit markups and require efforts to mitigate price impacts and delays from supply chain issues. Maybe that involves purchasing materials early when the prices are climbing quickly or perhaps waiting if there is pricing volatility and an expectation that prices will soon so back down.
Absent being able to pass on some relief to subcontractors, I am not sure that contractors can do much more to protect themselves from a defaulting subcontractor.  Certainly larger subcontractors who have assets and established reputations are less likely to walk the job and refuse to perform.  Smaller subcontractors with little to lose may still be inclined to do so.  If they refuse to perform, even if the contractor has an "ironclad" contract, the subcontractor may not have the assets to make it worthwhile to pursue for damages. 
Third Thursday: Are owners holding liquidated damages over the heads of contractors?
Gaudet: Yes, but that doesn't tell the whole story. When general contractors sign a contract with an owner, there is a commitment as to when the project is going to be completed. If the contractor does not complete on time they may be subject to actual damages or liquidated damages for delay. It is not unreasonable to assume that owners are attempting to recover damages they incur for a contractors late completion of the work.
I have also been involved in projects in which owners are working with contractors both on costs and timing issues brought on by supply chain impacts, even when they were not under any obligation to do so contractually. Accordingly, I would not want my answer to be construed as though I think this is happening more frequently and/or that it is unjustified. In my experience, I have seen a good mix of strict enforcement of contract terms as well as accommodations being given that did not have to be given.   
Third Thursday: Does it matter if delays are caused by supply chain problems?
Gaudet: If supply chains are causing delays to a project, then yes. I am seeing owners be more accommodating to contractors for those sorts of delays whether the contractor is contractually entitled to it or not. 
Third Thursday: Do you anticipate a lot of supply chain-related building/product defect problems?
Gaudet: That can go one of two different ways. If you replace materials with something else that is equally suitable, then I would not expect product defects. If, however, a contractor does not have access to a suitable alternative to what is specified, then we might expect defects caused by using a product not particularly suited for a particular application. An additional concern is that whenever a contractor does not have enough money to finish a job, you do have to worry about whether someone starts trying to cut corners, either with inferior products or without the benefits of properly skilled people installing those products. Could supply chain issues contribute to more product defect problems? I suppose so.
Third Thursday: What construction areas are suffering more with supply chain issues?
Gaudet: While there are many products in which prices have risen dramatically, the supply chain issue that has caused the largest impacts on the projects I have been involved with are roofing materials. There seems to be significant delays related to roofing materials. Roofing is a critical component in getting the building shell constructed and dried in. Delays in getting roofing materials almost certainly mean significant project delays.  
Third Thursday: Any other predictions?
Gaudet: I think we will likely see some of the pricing volatility and other issues we have discussed result in a fair amount of contractors being unable to continue to do business in their current form. From owners being unable to pay contractors to contractors being unable to absorb the price escalations themselves, I would expect we will see a fair amount if disruption in various contractors ability to stay in business. That does not mean that they will not re-emerge in a new business form or at other companies.  However, I think it is inevitable that there will be a period where we work the pricing volatility and its impacts out of our system. 
Third Thursday: Do you think things will get worse, better, or stay the same in 2022?
Gaudet: I am not an economist.  However, I think there are really two things that everyone is concerned with:  price volatility and price increases.  I keep hearing that price volatility is supposed to be getting better and I think that it will.  Once there's some predictability and people are able to commit to prices longer term, that will help everyone avoid the surprises that can be devastating.  However, I do not expect we will see a large drop in prices overall in 2022.  First, inflation is on the rise.  Second, I think we can expect to see more construction projects (large and small) come out of adjusting to the "new normal" whether that be population shifts from cities to suburbs or rural locations, movement from state to state or businesses deciding to reconfigure what their spaces look like or rethink their needs. 
Third Thursday: How can construction attorneys prepare to deal with these kinds of issues?
Gaudet: Attorneys need to be plugged into what's going on in the market and consult with other construction practitioners about their experiences on other projects. A great place to do that is at a national conference such as Construction Super Conference. CSC will be in Las Vegas this year in December of 2022.