ARLINGTON, VA – Total construction spending fell by 1.1 percent in June as spending on new housing and nonresidential projects declined compared to May, according to an analysis of federal spending by the Associated General Contractors of America. Association officials said that the construction spending figures are being impacted as materials and labor shortages are slowing schedules and increasing the cost of construction.
"Strong demand for construction is being offset by rising materials prices and labor shortages," said Stephen E. Sandherr, the association's CEO. "As firms stretch schedules and boost costs to cover rising materials prices it is getting harder for public and private owners to proceed with some planned projects."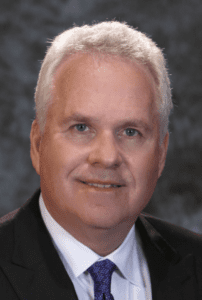 Construction spending, not adjusted for inflation, totaled $1.76 trillion at a seasonally adjusted annual rate in June. That figure was 1.1 percent below the upwardly revised May rate and 8.3 percent higher than in June 2021. Private nonresidential construction spending declined for the fourth month in a row, slipping 0.5 percent from May, although the June rate was 1.7 percent higher than in June 2021.
Public construction spending decreased for the second-straight month, falling 0.5 percent from May but was up 0.4 percent from the year-ago rate. Residential spending fell by 1.6 percent for the month, but it up 15.4 percent compared to last June.
The downturn in nonresidential construction spending was widespread. The largest segment, power—comprising electric, oil, and gas projects—slipped 1.7 percent in June. Spending on commercial construction—warehouse, retail, and farm projects—declined 0.5 percent. Educational construction spending decreased 0.5 percent. Among the five largest segments, only manufacturing construction did not fall.
Association officials urged public leaders to boost investments in training programs that expose new and transitioning workers to high-paying construction career opportunities. And they urged officials at all levels of government to work together to address port backups, shipping shortages and manufacturing challenges that are taxing every point of the construction material supply chain.
"Attracting more people into construction careers and fixing the broken supply chain for key materials will help kick start a number of stalled construction projects," Sandherr said. "In other words, addressing labor and materials shortages is the best way to boost construction spending."
Article appears courtesy of the Associated General Contractors of America, Arlington, Va.