NEWARK, N.J. – The Infrastructure Investment and Jobs Act will, like prior situations where funding has become available, expose the inadequacies of many of our states. The money will become available, but that will not be the issue. The issue will be getting the projects so-called "shovel ready." They simply do not exist.
This will cause issues because the states will need to prioritize what work needs to be done. Many states do not have a "five-year capital plan." Once the projects are identified as to need, the next set of choices are "do we do this design-bid-build or design-build."
In many states, for various reasons—mostly due to public low bid requirements—design-build is not even a legal option. The additional time needed to get a project "shovel-ready" using design-bid-build will mean that the real impact (the benefit to the public of the project) will be years down the pipeline.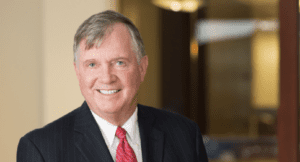 I expect that this timeframe issue will lead states to consider design-build. If it is chosen, my experience is that most states have no true comprehension of the difficulties that design-build presents and the lack of control over the design they have once a project goes hard-dollar. On the other hand, the issue with design-bid-build is that engineers are not really trying to get things done in a timely manner. They are for the most part working on the basis of time plus a multiplier.
As a result, they lack an impetus to get things done. This is because once they get them done they now need to find someone else to bill. It is much easier to keep things moving and taking longer to get things completed.
Further, engineers for the most part will choose time-proven methods for construction due to concerns about liability. Design-build and the financial realities associated with same for engineers, show a history of causing engineers to both show both more inventiveness and result in quicker design completion because many times the engineer is not being paid on a time-plus-multiplier basis. The quicker it gets done, the more profit.
To the extent it leads owners to choose design-build to get work out on the streets on a quicker timeline, it will inevitably lead to an increase in litigation/claims. My experience is that owners will need to learn the hard way the pluses and minuses of design-build; Particularly when at times the owners are being sold a bill of goods that somehow design-build means no claims.
The best/worst example is the Tappan Zee Bridge, a $4 billion dollar design-build project that has almost $1 billion in claims. This is attributable to a lack of understanding by state agencies of how design-build works and does not work.
Michael F. McKenna is a partner at Cohen Seglias Pallas Greenhall & Furman, Newark, New Jersey.