HOUSTON – A large portion of an in-house attorney's job responsibilities is contractual-drafting agreements for the company's business, internal operations, and vendors. It isn't always the most exciting part of the job, but it is by far one of the most important areas, as contractual agreements open the company up to significant risk. In drafting of your contracts, implementing risk management strategies and evaluating risk through claims analysis checks and balances will highlight significant risk areas and allow you to take protections proactively.
A well-drafted contract can help protect the legal interest of your business, build better relationships with other parties, and minimize potential risks that your business may face.  Further, knowing how to draft a contract ensures that your business receives the greatest benefits and allows you to defend your company against known risks, if necessary.
But first, what is risk? Risk on the face is a situation involving exposure to danger, harm or loss. Contractual risk the type of risk attorneys deal with, is the chance of facing losses as a result of a (1) party to a contract not fulfilling the terms of said contract, or (2) the chance of facing losses from the deal in the contract performing poorly.
There are three main types of risk in contracts: financial, legal, and brand. Financial risks, often categorized as credit, liquidity, asset-backed, and equity risk, are contract risks associated with the loss of money regardless of whether it impacts your top or bottom line. Legal risks arise when you have a breach of contract with the potential for legal accountability or litigation. Brand risk is associated with negative public and customer opinion, poor employee morale, and is part of the aftermath of financial, legal, and security issues.  All three of these categories can arise in any given business deal and need to be evaluated accordingly.
Evaluating risk can be done at the beginning of a contract drafting process by walking through the following fact-finding questions:
Value: What is the contract value?
Term/Duration: What is the duration of the contract?
Relationship: Is this a new customer/relationship or have we contracted with them before?
Type: Is this a form/template agreement or a new type of contract?
Location: Is this a new territory, state, or jurisdiction for your company whereby you are unfamiliar with the laws or local regulations?
Liability: Are there known liability factors?
Work: Is this outside the Company's normal scope of contracts or work?
These factors will not define all risk, but will start to define the parameters of where the focus needs to be. After defining the parameters and evaluating the risk in a contract, you must determine the best strategy for treatment of that risk. The main 4 strategies are avoiding, accepting, reducing, or transferring.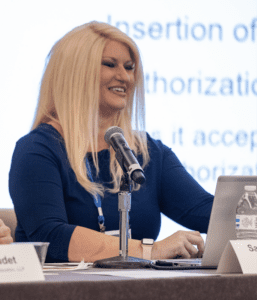 Risk avoidance is a way for businesses to reduce their level of risk by not engaging in certain high-risk activities. It eliminates hazards, activities, and exposures that can negatively impact an organization. While it's impossible to eliminate all risks, a risk avoidance strategy can help prevent some losses from happening. The danger of extreme risk avoidance procedures is that it can prevent a business from undertaking potentially profitable opportunities.
Risk acceptance occurs when a company acknowledges that the potential loss from a risk is not great enough to warrant spending money to avoid it. Technically, this is not a true risk treatment strategy because accepting a risk does not reduce its effect, but it knowingly undertakes a level of risk based on weighing the potential consequences.
Risk reduction, or mitigation represents an investment in order to reduce the risk on a project, processes and methods of controlling risk. When you identify risk and its probability, you can allocate resources for management of that risk. This treatment calls for the implementation of controls, or actions to minimize the impact or likelihood of the risk.
Contractual risk transfer is when the language in a contractual agreement excuses one party from financial or legal responsibility associated with specified actions, inactions, injuries, or damages. If risk-related contract stipulations are well written, they can effectively protect a company from unexpected liability by literally transferring risk to the other contractual party. Transferring the risk is most directly affected by clauses in contractual language and done through relevant contractual tools including indemnity and hold harmless clauses, limitations om liability, waivers of subrogation clauses, comprehensive insurance requirements, and warranties.
The choice in strategy will be dictated by evaluating all risk factors, business outcomes and impact, and consequence threshold specific to each business deal for a company. It is something that must be discussed and determined by the entire business team as a whole to ensure that when contracting, the legal and business team are working together for positive outcomes and planning for future occurrences whereby the company is most protected and risk averse.
Samantha-Anne (Horwitch) Nadolny is associate general counsel, Select Energy Services, Houston.