by Michael V. Pepe
TRUMBULL, CT – Insurance terms are vital to construction contracts and subcontracts. They represent the parties' agreement about what insurance will be in place to protect the parties from claims by third parties, as well as claims by one party against the other. There are many options for coverage, and every project has its own needs. Nonetheless, there are certain things that every contract, or standalone insurance exhibit, should establish. The construction contract should clearly establish the parties' mutual obligations to procure and maintain insurance for the project.
1) Coverage Lines. What lines of coverage must be purchased, including property coverage like builders risk, general liability, automobile, workers compensation, cyber, site pollution, pollution liability, professional drone/aircraft, and others.
2) Responsible Party. For those lines covering multiple parties, like builders risk, who is responsible to purchase the policy, pay the premium, and pay any deductibles.
3) Duration. How long must the insurance remain in place? Will it be renewed year after year, or be purchased for the project duration? Depending upon the type of coverage, the policy duration should ideally coordinate with local statutes of limitation and statutes of repose.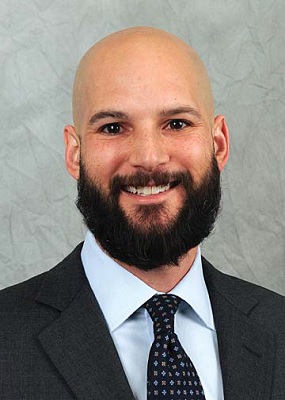 4) Who is Insured. Parties must specify when they are to be included as named insureds and additional insureds on the required insurance policies. There are many variations of additional insured endorsements. Many current forms only include those parties that are required by contract, and include clauses limiting the coverage to the scope and amount of what was required by contract. Because of this, including the appropriate language in the contract is critical. The language in these provisions must be carefully crafted by an attorney with insurance experience to ensure that it effectively triggers the desired insurance coverage. This requires specific language related to the parties, the limits, the scope, and the priority of the additional insured coverage.
5) Priority of Coverage. Where a party will be insured under multiple policies (i.e. a general contractor purchases its own general liability policy, and will be included as an additional insured on the subcontractor's general liability policy), the contract should clearly establish which policy will pay first, and require the appropriate endorsements in the policies to match.
6) Coverage Specifics – Parties should also require specific coverage aspects such as required coverages and prohibited exclusions. It is often good practice to specify specific coverage forms and endorsements to ensure that the coverage is as expected.
7) Notice of Cancellation. The contract should require that a party receive notice if the other party's insurance coverage lapses, so that it may take steps to purchase replacement insurance, or take other remedial measures as appropriate.
8) Evidence of Insurance. How will parties provide evidence of the insurance to each other? This can be done by providing certificates of insurance, or allowing inspection of the actual policies.
9) Waiver of Subrogation. Waivers of subrogation are designed to avoid disputes about causation and fault for losses that are covered by insurance. A waiver of subrogation requires the party to purchase an insurance that includes a waiver of subrogation. The insurer is not a party to the construction contract, so the waiver of subrogation language is not binding on the insurer. To make sure the insurer cannot bring a subrogation claim, parties should consider adding waiver of claim language as well. If the parties actually waive claims against each other to the extent the claims were covered by insurance, the insurance carrier standing in the shoes of its insured would be barred by the claim-waiver from bringing a claim against the other party.
10) Indemnity Agreement. Contractual indemnity provisions are separate from insurance obligations. They establish the parties' obligation to reimburse one another for certain claims or losses. Many states have anti-indemnity statutes that apply to construction contracts and limit a party's ability to contract for indemnification for its own negligent acts in certain circumstances. Some states also apply these anti-indemnity statutes to a party's obligation to purchase insurance that will cover another party's negligence. Indemnity provisions should be carefully crafted to ensure compliance with the local statute, and to ensure liability exists to trigger the expected insurance obligations.
By striving to Include clear language in their contracts, contracting parties will ensure that they have discussed these requirements and uncovered potential issues with the insurance before the work begins. Being sure to include language that is up-to-date and based on the current state of the insurance market, parties will also ensure that they are appropriately triggering coverage.
Michael V. Pepe is a partner at the policyholder insurance coverage firm, Saxe Doernberger & Vita, P.C. where he represents real estate developers, owners, and contractors. He helps clients avoid coverage disputes by strengthening contractual risk transfer and insurance coverage at the time of contract drafting and negotiation, policy placements and renewals.